Swings
Refine Selection By:
Swings
Toddler & children's swing sets from TP, Soulet & Plum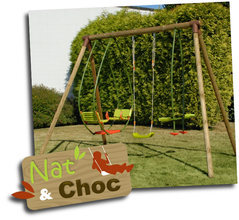 Mix and match the perfect swing set with our huge range of wooden swing frames, metal swing sets and accessories. Alternatively, select an all-in package that looks perfect for you (and save money too!). There are swing attachments suitable for everyone, from 6 months to adult. Swings are a great childhood favorite and compliment any garden, especially if space is limited and you're unable to fit one of our Play centres or Climbing frames.
We stock outdoor swings from a variety of manufacturers including