Lively In Lockdown
Monday, 11th January 2021
This new year we can bring you a little bit of relief in the form of entertainment for your children.
Activity Toys Direct have taken some time to sit down and create 3 activities to complete whilst you are in the house with your kids and for when you need a bit of a break from them.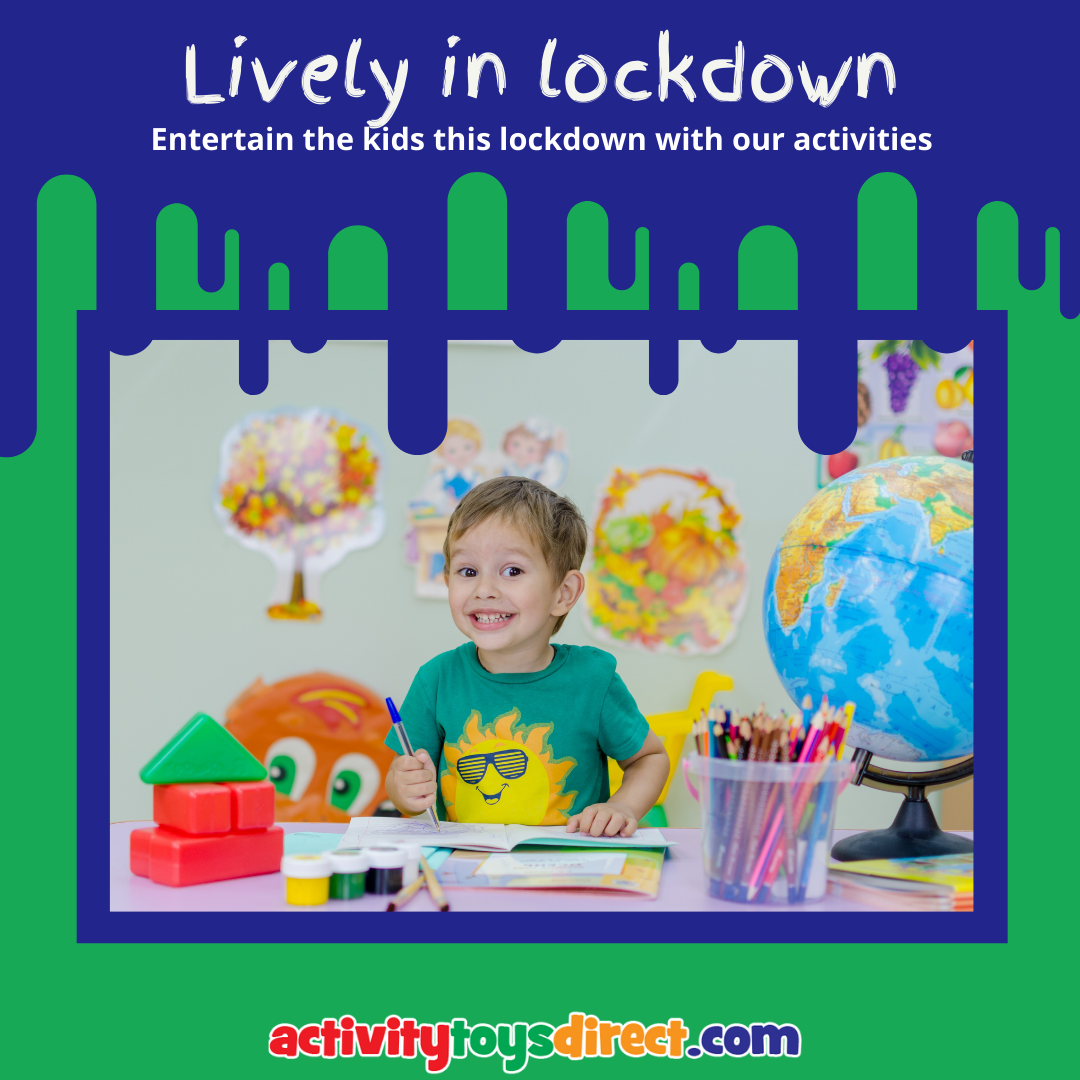 Activities
Bingo - A game designed to get a full house, even when stuck in the house! We have designed a bingo which is perfect for children and requires very little parental help so when you need a bit of time to chill set them a task from the bingo sheet!
Favourites - Get your child thinking about their favourite things! Toys, books, films, colours, why not print out a few copies and see if answers change throughout lockdown, maybe they have rediscovered an old friend that they loved playing with or found a new movie to watch on repeat for months!
Mood Chart - Lockdown is having an impact on everyone and usually finding out how a child feels is fairly easy but sometimes it can be nice to ask them to keep them at their happiest! Ask them each day to draw a face or use a sticker on the sheet, you could also laminate and use a marker pen so you can reuse it! Why not print out one for the whole family so your children can understand how you feel too!
We at Activity Toys Direct understand that currently it is difficult for parents trying to balance work as well as looking after children. We want to make sure your kids keep active and you get the time you need to relax.
Save/Download/Print the files below to take part.
Press and hold to save to your phone camera library!