Weight: 0 kg
Dimensions: H 77.5 x W 71.1 x D 76.2 cm
Recommended Age: 2+
Kid-friendly simple machines come to life with fun and engaging STEM ball play from Step2! From levers to catapults and pulley systems, this play ball table has it all. Ready to play? Place a play ball at the base of the tower, then crank the belt and pulley system to pull the balls up and into the top tier! Watch as gravity pulls the balls down the funnel, through a series of ramps, and finally back into the table basin. While playing, little ones will learn about early physics concepts like movement, force, cause and effect relationships, and more!
Step2 STEM Discovery Ball Table UK | Step2 494200
Simple machines like a pulley system and flipper help teach kids with fun and play. Plus, they'll practice fine motor skills with the grip and release motion of the play balls.
Table platform is large enough for multiple kids to play together, encouraging social and sharing skill development.
Add water to the table for enhanced sensory ball play! The durable EverTough™ resin design makes this table great for indoor and outdoor use.
In the box: Ball table with ramp, belt and pulley system, 1 flipper, 10 play balls.
| Specifications | |
| --- | --- |
| Product Dimensions | H 77.5 x W 71.1 x D 76.2 cm |
| Recommended Age | 2+ |
Customer Photos
Questions & Answers
Q: Hi do the table only come with 10 balls as it shows lots more
A: Yes this comes with 10 balls as stated in the product information. The image showing more balls is for advertising purposes only.
Thank you for submitting your question!
You may also like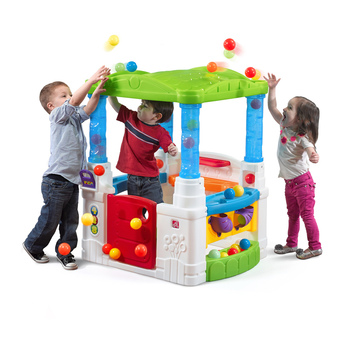 Step2 Wonderball Fun House
£129.99
£139.99
★★★★★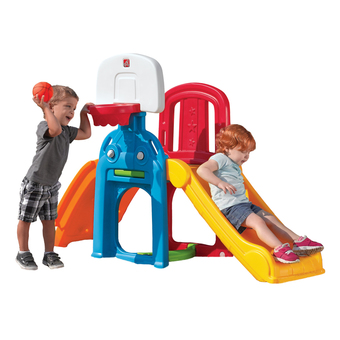 Step2 Game Time Sports Climber
£99.99
£114.99
★★★★★