Weight: 58.3 kg
Dimensions: H 61 x W 127 x D 246.4 cm
Recommended Age: 2+
Step2 Corvette Z06 Bed
The image says it all. This fantastic Corvette bed is the latest exciting instalment in the Step 2 bedroom furniture range. With tons of great design features like real tap-on head lights, authentic plastic rims and a mini built-in race track- children will actually look forward to bedtime with this electrifying bed! It also accommodates toddler mattress with the option to replace it with a twin later on down the line. Dads just please remember that this is your son's bed and not yours!
Step2 Corvette Z06 Bed UK | Step2 860000
Bed can be configured to accept either a cot bed or a full-size single mattress (cot bed mattress included)
Toddler configuration includes moulded-in race track near footboard for die cast vehicle play (cars not included)
With its realistic design, children from ages two to ten will love this bed
This Corvette® bed features tap-on head lights, silver rims, realistic decals and more! So similar to the real thing your child will love it!
Bed is durable, will last through multiple children, and easy to clean
Recommended maximum thickness for twin mattress is 8 inches with this product
To reserve battery life, tap lights turn off in 15 minutes
Requires 4 "AAA" batteries, not included
Age 2+
| Specifications | |
| --- | --- |
| Product Dimensions | H 61 x W 127 x D 246.4 cm |
| Product Weight | 58.3kg |
| Recommended Age | 2+ |
Customer Photos
Questions & Answers
Q: in the description it states single mattress then also says twin mattress please could you confirm which mattress it is?
A: This is a single mattress. The dimensions required are 38 in (96,52 cm) x 74-1/2 in (189,23 cm)
Q: What ages approximately does the bed last up to?
A: Step2 does not specify an upper age limit - however the recommended mattress length is 189cm and maximum user weight is 90kg.
Q: Hi, does this come with a mattress or would I need to order one in addition
A: Yes, this comes with a mattress.
Thank you for submitting your question!
You may also like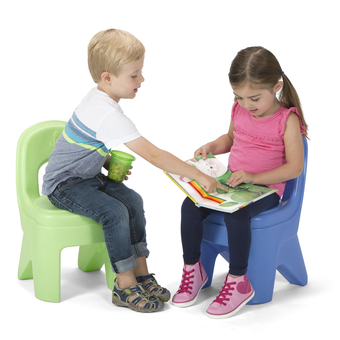 Simplay3 Play Around Chairs - Blue/Green (2-Pack)
£35.99
£44.99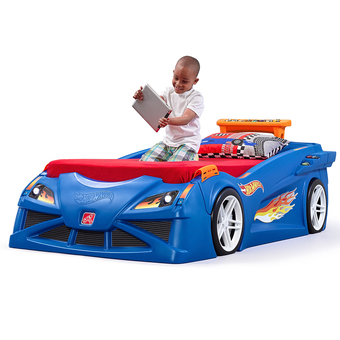 Step2 Hot Wheels Racecar Bed
£459.99