Weight: 8 kg
Dimensions: 104.14 x 50.80 x 22.86 cm
Recommended Age: 1+
Simplay3 Caterpillar Sand Box
Say hello to the friendliest sand box around - the Simplay3 Caterpillar Sand Box! Fill it with sand and the little ones can dig and build, with plenty of room for children to join in and play together. In winter, when it's not being played with, it can be changed to a Caterpilar Play Box - ideal for storing any books, puzzles, or other toys.
Simplay3 Caterpillar Sand Box
Perfect for multi-child play
Capacity: 160 lbs. sand or 1.75 cubic feet
Ideal for storing books, puzzles, etc.
Minimal assembly required
| Specifications | |
| --- | --- |
| Product Dimensions | 104.14 x 50.80 x 22.86 cm |
| Product Weight | 8kg |
| Recommended Age | 1+ |
Customer Photos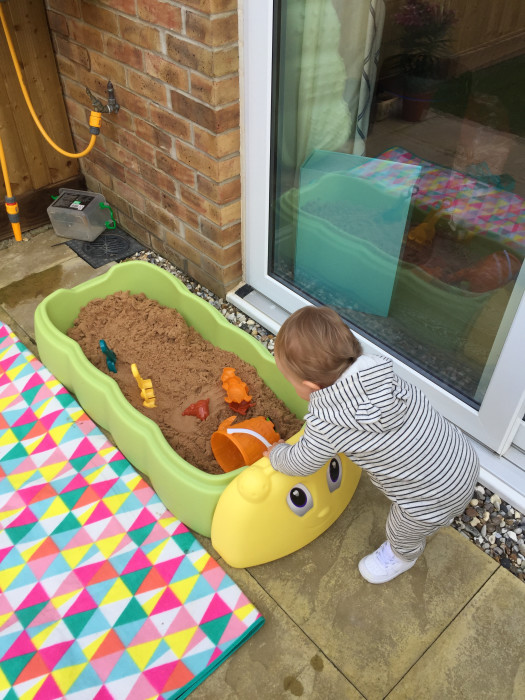 Questions & Answers
There are currently no questions.
Thank you for submitting your question!
You may also like