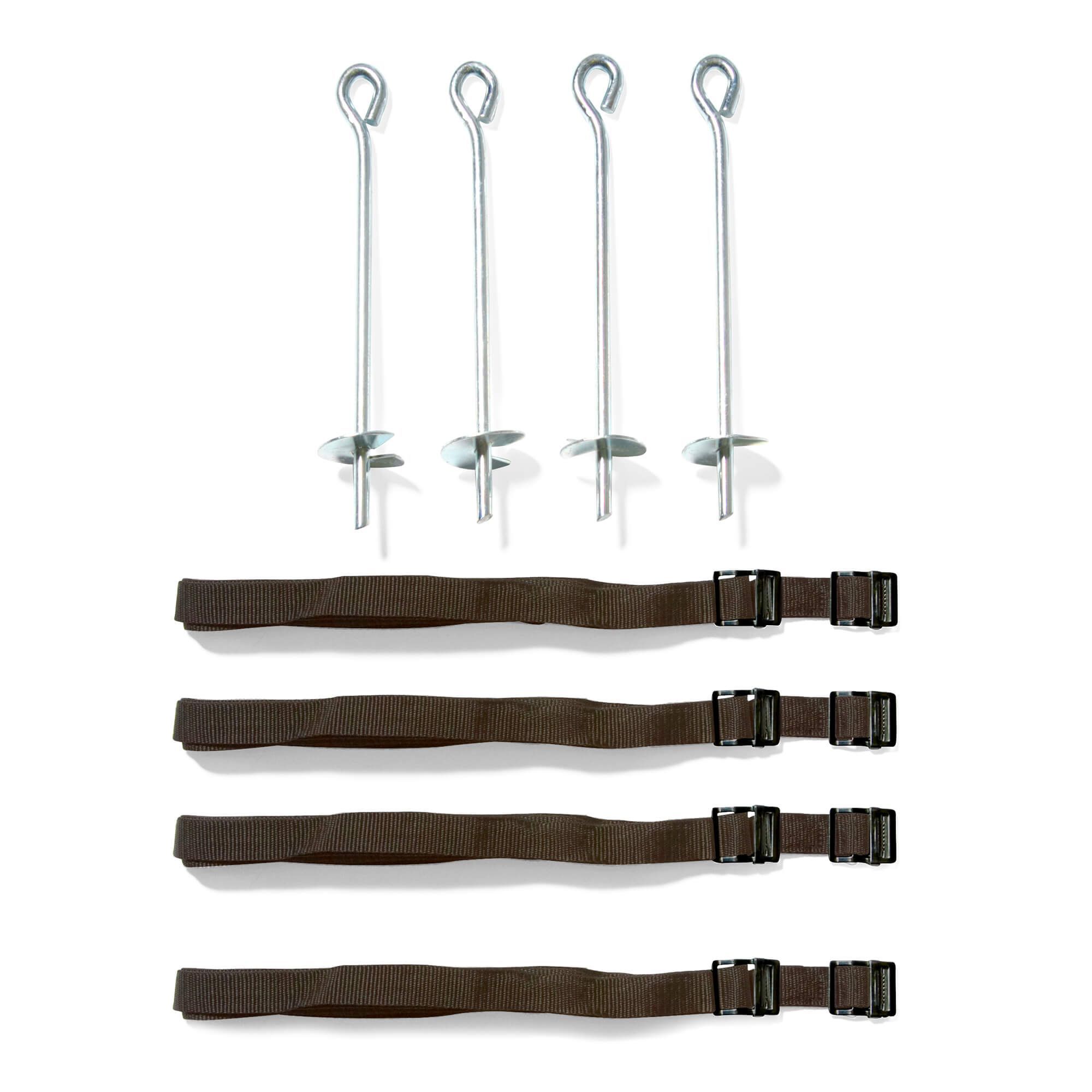 Weight: 0 kg
Dimensions:
The Plum Trampoline Fixing Kit helps to keep your trampoline secure during those windy days.
Includes 4 ground anchors.
The Plum Trampoline Anchor Kit helps to stabilise the trampoline and secure it to the ground during windy weather

The anchor pack is supplied with four auger stakes and four straps, for securing the trampoline leg

Please note that during windy conditions, we recommend removing the trampoline enclosure as well as anchoring the trampoline, to prevent weather damage.

In exposed areas and extreme conditions, additional precautions are recommended.
Customer Photos
Questions & Answers
There are currently no questions.
Thank you for submitting your question!
You may also like