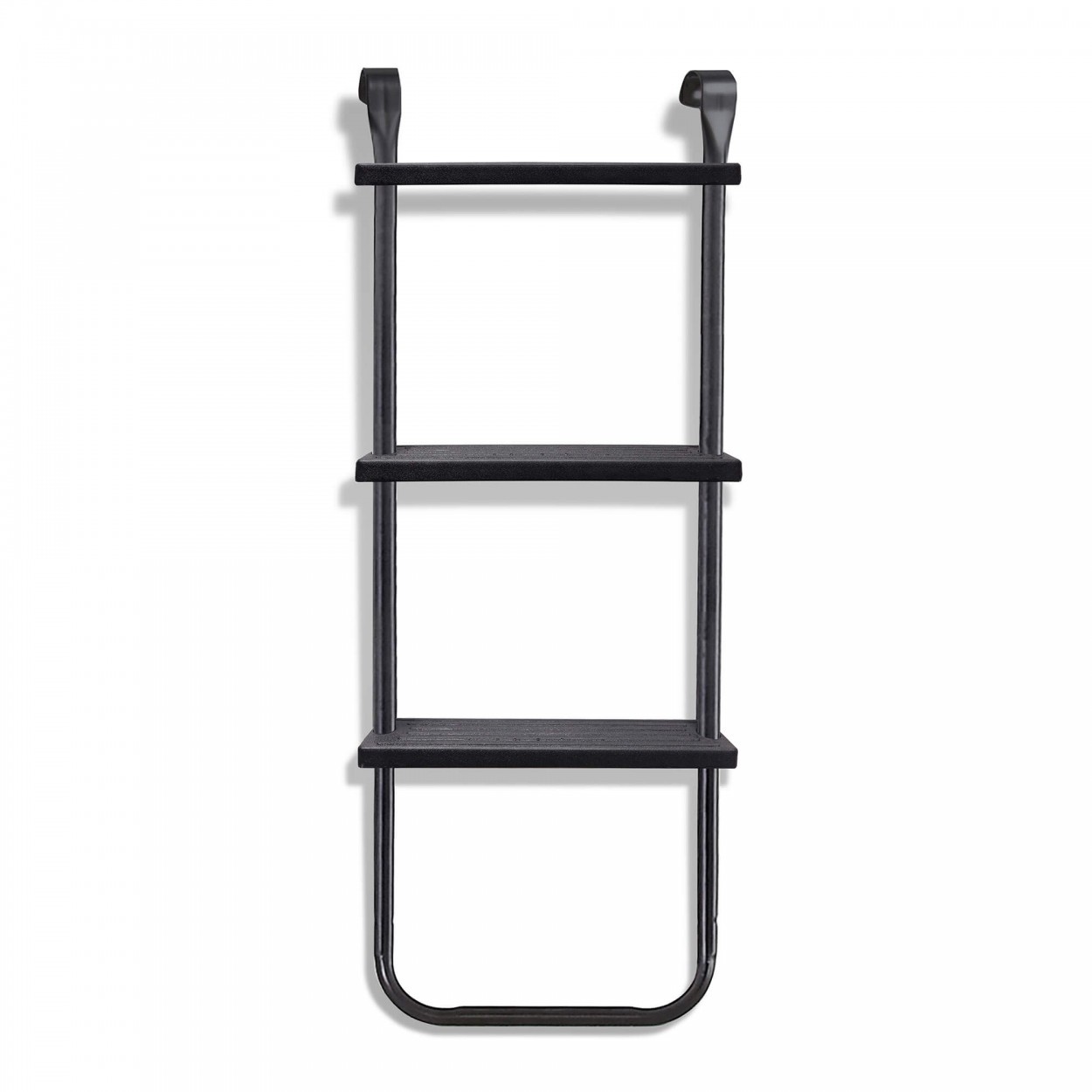 Spec & Assembly
| Specifications | |
| --- | --- |
| Assembly Instructions | Download |
| Product Dimensions | W0.52 x H1.05m |
| Product Code | 29074 |
Description
The Plum Adjustable Trampoline Ladder fits 8ft-14ft sized trampolines and provides users an easy way to get on and off the trampoline. Comes with a 12-month warranty.
Product Features
Plum Adjustable Trampoline Ladder
The trampoline ladder is easily adjustable and fits 76cm to 90cm (10ft to 14ft) height trampolines
For outdoor domestic use only
Supplied flat packed
12 month manufacturer's warranty
Assembled size: W0.52 x H1.05m
Adult supervision recommended at all times
Outdoor use only
Domestic use only
No more than one person on the trampoline ladder at any one time
Plum Adjustable Trampoline Ladder Reviews
Sadie R, 07 Jun 2020
Excellent item it does exactly what it says!
Justin C, 29 Mar 2020
works well with trampoline
Anonymous , 09 Jul 2019
A great addition to the trampoline and handy for getting on and off especially for the younger children using the trampoline, a nice safe way to get on and off.
Alan W, 12 Mar 2019
When I unpacked the ladder I was disappointed that unlike the plum trampoline, the ladder wasn't galvanised. It was painted black and was already showing signs of rust on the top sections. I expected more from a manufacturer like PLUM
Donna E, 18 Feb 2019
Great
Donna E, 18 Feb 2019
Great
SARAH P, 17 Aug 2018
not particularly sturdy and was a nightmare to ut together if you have fingers bigger than a 5 year old
Anonymous , 13 Jun 2018
Ladder is just right for the trampoline and was easy to put together
Alison Eastwood, 23 May 2018
Easy to move. Feels sturdy underfoot.
Anonymous , 21 May 2018
A bit fiddly to put up, but does what it says on the tin!
Matthew Moare, 10 May 2018
Good ladder - very sturdy - could do with the bars being easier to fit as quite tight to get fingers and tools in to secure.
Anonymous , 21 Aug 2017
The ladder needs to be a little sturdier, not suitable for adults.