Weight: 23 kg
Dimensions: 120cm x 67cm x 58cm
Recommended Age: 6 - 12 years
This excellent triker is a fast & furious racer that gives the young rider total control whilst having heaps of fun at the same time. The Rocker Black & Fire triker carves, turns, brakes and accelerates in seconds thanks to its unique design developed by EXIT. With a cool Black & Fire colour design, children can rule the streets with their super cool triker! This triker is so great that it was the overall winner of the Hamleys Toys Awards in 2007.
Ride specs:
Fun factor: Extreme
Rider age: 6-12
Rider max weight: 75kg
Colour: Black & Fire
Rocker feature a patented cambering steering system, hinged on high-resistance rubbers makes for a very smooth Triker ride and helps the rider to "come back" to the straight position with nearly no effort.
Low seated position gives the rider a hyper-fast carving sensation
Wide inflatable rear tires made for great grip in fast turns.
Ergonomically curved seats allow a comfortable and safe ride.
| Specifications | |
| --- | --- |
| Product Dimensions | 120cm x 67cm x 58cm |
| Product Weight | 23kg |
| Recommended Age | 6 - 12 years |
Customer Photos
Questions & Answers
There are currently no questions.
Thank you for submitting your question!
You may also like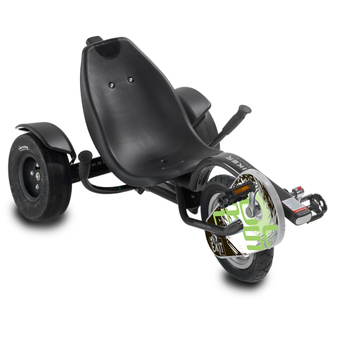 EXIT Toys Triker Pro 50 Black
£239.99
£299.99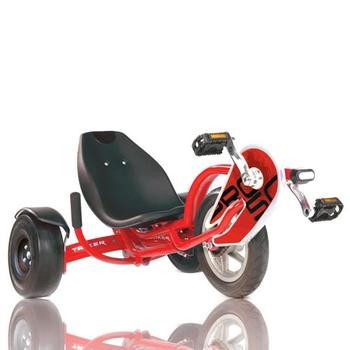 EXIT Toys Triker- Pro 50 Red
£239.99
£299.99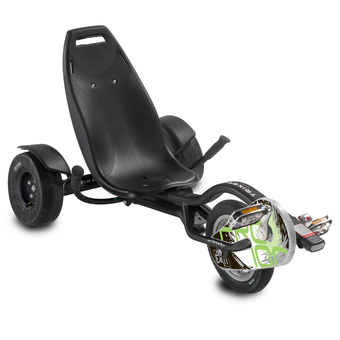 EXIT Toys Triker Pro 100 Black
£269.99
£339.99