Weight: 24 kg
Dimensions: 140cm x 70cm x 74cm
Recommended Age: 6 - 12 years
Meet the Triker Pro 100, the fast and extremely fun triker. Featured a unique steering system that allows children to carve, accelerate, steer and brake all with minimal effort. High levels of fun are guaranteed with this triker, you may even struggle to get the young ones off once they start!
Ride specs:
Fun factor: Extreme
Rider age: 9+
Rider length: 1.40
Rider max weight: 80 kg
Colour: Ferrari Red
Our patented cambering steering system, hinged on high-resistance rubbers makes for a very smooth Triker ride and helps the rider to "come back" to the straight position with nearly no effort.
Low seating position gives the rider a hyper-fast carving sensation
Wide inflatable rear tires make for great grip in fast turns.
Ergonomically curved seats allow a comfortable and safe ride.
| Specifications | |
| --- | --- |
| Product Dimensions | 140cm x 70cm x 74cm |
| Product Weight | 24kg |
| Recommended Age | 6 - 12 years |
Customer Photos
Questions & Answers
There are currently no questions.
Thank you for submitting your question!
You may also like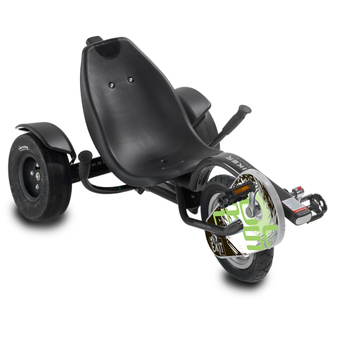 EXIT Toys Triker Pro 50 Black
£239.99
£299.99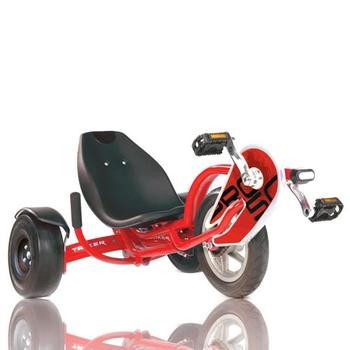 EXIT Toys Triker- Pro 50 Red
£239.99
£299.99