Weight: 0 kg
Dimensions: 244cm x 20cm
Exit Inground Trampoline
The new Exit InTerra range features high quality and uniquely designed trampolines that children will love to play on for countless hours. The uniqueness of this trampoline comes from it's 'frameless' design that not only makes bouncing much safer for children (as they bounce at ground level) but also makes the trampoline fit very nicely in your garden too. Children can easily jump on and off this trampoline with great ease making more time for active fun during playtime!
Please note that you must dig a small hole in order for this trampoline to function properly. Please refer to the image detailing the depth the hole should be. Full assembly instructions on how to construct this trampoline are provided with the product. You can also view the video below to see step by step instructions:
Exit Inground Trampoline
Easy to install
Galvanized & black powdercoated frame
Guarantee:a
Frame- 5 years
Padding- 2 years
Jumpmat- 2 years
Springs- 2 years
| Specifications | 8ft | 10ft | 12ft | 14ft |
| --- | --- | --- | --- | --- |
Customer Photos
Questions & Answers
There are currently no questions.
Thank you for submitting your question!
You may also like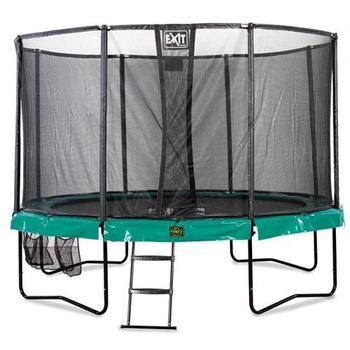 EXIT Toys Supreme All-In-One Trampoline
from £649.99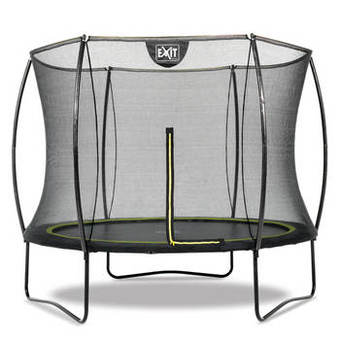 EXIT Toys Silhouette Black Edition Trampoline with Safety Net
from £239.99
★★★★★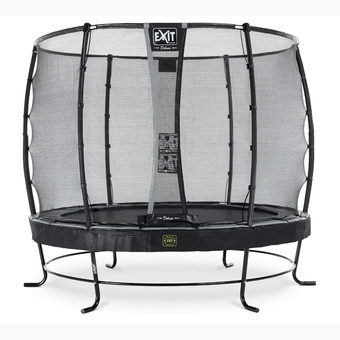 EXIT Toys Elegant Premium Trampoline
from £450.00