Six Ideas for Indoor Sensory Play
Sunday, 14th September 2014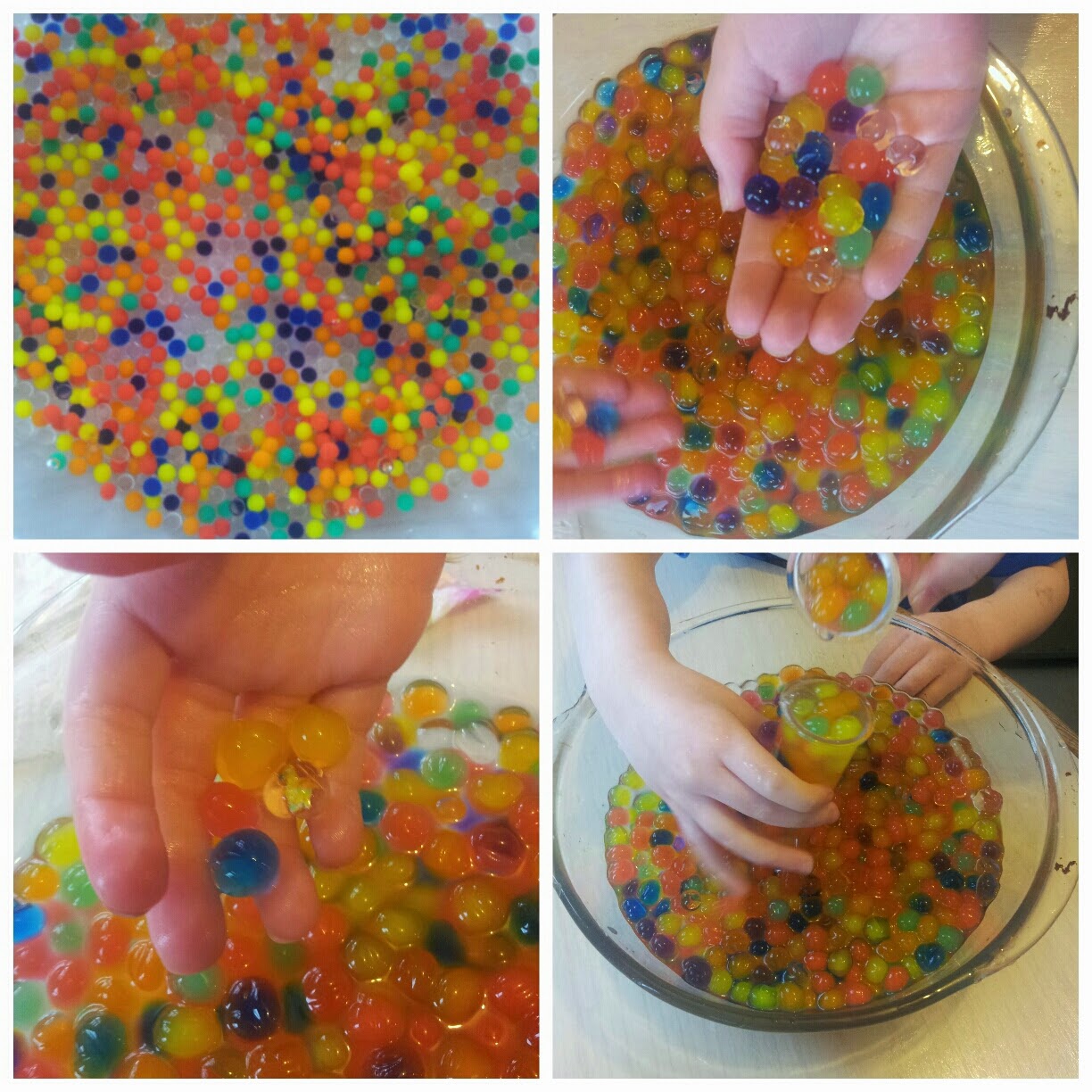 Regardless of the weather Children are designed to play and play they should. Summer is easy when the weather behaves, we simply chuck them out in the garden to free range and the next thing you know it's bath time with a hoard of muddy, chalk covered exhausted children often dripping wet and shivering from water fights as the trampoline groans a sigh of relief that it can finally rest.
Yet it's not so easy when the garden is boggy and the nights arrive sooner.
The lure of technology becomes to great, especially for the older ones as all they can possibly think of to do is to play on the laptop or on a games console. As parents, it's our responsibility to teach and put into practice, moderation.
The Dude is easy, he's only 4.5yrs and an expert when it comes to play. He has a lot of toys yet happily and independently plays with them all. Thing Two is all about the creative end of life a tub and can happily bide the time with a tub full of felt tips, paper and pilfered sellotape (so that's why I have been known to resort to gluing wrapping paper....) Thing One unfortunately is technology dependent and without it languishes around in a flamboyant display of misery and boredom.
I'm one of those parents who appear quite inept at play yet occasionally I have a lapse in sanity and venture into the world of sensory play, so here's some ideas for indoor sensory play that The Dude and Thing Two are especially fond of that can help you through the Autumn/Winter when outdoor play is a no go.
1. Rainbow Rice.
This is a brilliant sensory activity with relatively minimal mess as in no mopping up involved, you may need a dust pan and brush though! The Dude loves the feeling of it through his hands/feet and can spend quite some times happily filling various sizes of containers and emptying them into others. It's also fun to hide small toys in there for him to find.
For a tutorial on how to make Rainbow Rice look here.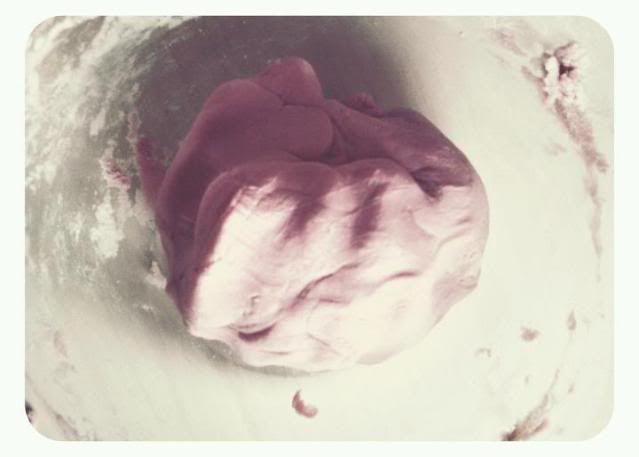 2. Easy peasy play dough
An old favourate and not only is it super easy, it's cheap too. Whether to whip a batch up whilst they're busy or let them in on the making process, they'll love it. It's much softer than shop bought too and you can always add glitter or scents to make it seasonal such as cinnamon or peppermint at Christmas.
For a tutorial on how to make this look here.
3. Cloud Dough
Probably The messiest out of the bunch but oh-so-fun. This stuff is amazing. Once again through colour/glitter/scent you can make it topical. We chose yellow as we were pretending we were at the seaside and it was sand.
For a tutorial on how to make this look here.
4. Snow fun
Who knew so much fun could be had with a cheap can of shaving foam? The Spawn love the feeling of this cool foamy goodness and The Dude was occupied for an impressive amount of time in some complex rescue game with Fireman Sam having to save all the people trapped in snow.
Read more about our snow play adventure here.
5. Threading fun
So simple yet great for dexterity and fine motor skills. All you need is dyed pasta and some pipe cleaners (we found these easier than string for little hands to thread)
6. Water Beads
Such a marvellous invention and educational too. We had oodles of fun with water beads. Just empty them into water and wait for them to grow for slimy, bouncy, sensory fun.
See more about our adventures with Water Beads here.
So why not make the most of being indoors and try some sensory fun?
You can read more about Tiaras and Prozac at: