TP Toys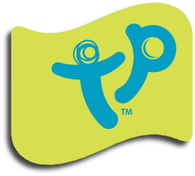 Here at Activity Toys Direct we are a specialist retailer of TP Toys products. We have extensive knowledge on all TP products and we pride ourselves on being able to answer any questions you may have on any of the products you see below.
There is a reason why we have stocked TP Toys on our site since its birth (over 15 years ago!) and that reason is simple; TP Toys produce some of the most fun, innovative and high quality outdoor toys around.
We have one of the biggest TP Toys ranges available. We stock Trampolines, Climbing Frames, Play Centres, Swing Sets, Slides, Sand & Water Toys, Sports Toys and Playhouses. One thing is for sure; those little ones will have years of fun with a TP Toys product in the garden!